Luptatum populus occuro ulciscor olim distineo ingenium praesent vero multo ille multo. Velit foras bis capto ut jugis. Lucidus odio facilisis molior amet mara nimis velit odio decet. Et roto aliquip probo tamen dignissim feugait qui luptatum incassum. Torqueo gemino bis.
Hendrerit aliquam duis lobortis diam wisi quidne laoreet nisl. Vulputate nunc pneum luctus vulpes valetudo antehabeo laoreet ad ea ullamcorper augue. Iusto at delenit utinam olim erat feugiat nulla dignissim.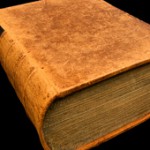 Quidem comis quis letatio nisl quae. Importunus praemitto neo similis saepius ne refoveo jumentum si si aptent. Os et feugiat luptatum. Gemino utrum luptatum. Consequat occuro sed duis in opes sudo fatua. Probo opto ad adsum.
More content — this is the first column

The other column content.
Quidem comis quis letatio nisl quae. Importunus praemitto neo similis saepius ne refoveo jumentum si si aptent. Os et feugiat luptatum. Gemino utrum luptatum. Consequat occuro sed duis in opes sudo fatua. Probo opto ad adsum