When:
July 8, 2020 @ 7:00 pm – 8:30 pm
2020-07-08T19:00:00-04:00
2020-07-08T20:30:00-04:00
Where:
Salem Athenaeum—Online

Contact:
Salem Athenaeum
978.744.2540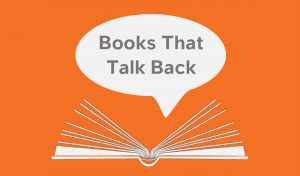 Brunonia Barry
has her voice back and will be our special guest on July 8!
Log in to the next session of Books That Talk Back (BTTB)–our online series hosted by Stephanie Buck and Diane Stern, (2019 Salem Literary Festival co-chairs), featuring live conversations with thoughtful readers about books that changed their lives. The discussion may feature books from any genre or era, books that altered the reader's perspective and experience of the world, books that talk back.
By sharing the books that "speak to us," we can continue to share in a community of readers that has flourished at the Salem Athenaeum for over two centuries with times of both success and adversity. We hope you will join us for BTTB on July 8. This event will be held on Zoom. Please sign up using the "Register" link below to receive login information.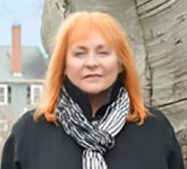 Brunonia Barry is the
New York Times
and international bestselling author of
The Lace Reader, The Map of True Places,
and
The Fifth Petal,
which was chosen
#1
of
Strand Magazine's Top 25 Books of 2017 and a Massachusetts Book Awards Must Read.
Her work has been translated into more than 30 languages and has been an Amazon Best of the Month and a People Magazine Pick. A cable series based on
The Lace Reader
and
The Fifth Petal
is currently in development with NBC/Universal. Barry was the first American author to win the International Women's Fiction Festival's Baccante Award and was a past recipient of Ragdale Artists' Colony's Strnad Invitational Fellowship as well as the winner of New England Book Festival's award for Best Fiction. Her reviews and articles on writing have appeared in
The London Times
,
The Washington Post,
and
The Huffington Post
. Brunonia served as chairperson of the Salem Athenaeum's Writers' Committee, as Executive Director of the Salem Literary Festival, and as a member of Grub Street's Development Committee. She lives in Salem with her husband, Gary Ward, and their dog, Angel and is currently putting the finishing touches on her newest novel:
The Island of Mother and Daughters.

Free.