Part of the Reckoning with History Series
Have you ever wondered about those beautiful murals in the Point?
Please join us for a discussion with David Valecillos and muralists from Salem's Punto Urban Art Museum, a mission-driven social justice art program created by North Shore CDC in 2017. North Shore CDC believes that the visual combination of art and educational content create a tangible and impactful experience for the contributing artists, the community, and outside visitors to the open air museum. David was one of its founders and serves as director of design. He'll be in conversation with several of the muralists and will lead us in a deeper exploration of the murals, the artists themselves, and the impact of the project in the community.
David Valecillos is an award-winning urban planner and real estate developer with 10+ years of experience. David oversees all urban planning projects for NSCDC, which includes developing multimillion, multi-site projects and the Arts and Design initiatives. Valecillos is a co-founder and the director of the Punto Urban Art Museum, a nationally recognized social justice-driven public art program in the Point Neighborhood that features more than 85 large-scale murals by 75 international and local artists.
David holds a master's in city planning from Boston University where he received the award for excellence in graduate studies. He also holds a bachelor's in civil engineering and a certificate in business administration. David is an adjunct professor at Boston University and currently serves in the Urban Land Institute Boston Chapter Real Estate Committee and Cambridge's Public Art Commission.
The Artists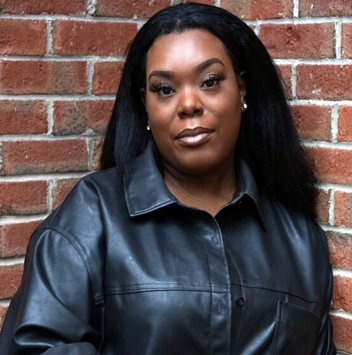 Ambrojah Williams is a self taught visual artist from Boston, MA. Ambrojah exhibits an unapologetic display of women through her paintings, illustrations, and other creative works. Her work is often described as powerful, vibrant, & authentic. Ambrojah considers herself to be an advocate of self love, sexual freedom, & body positivity.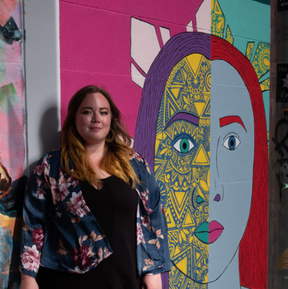 Anna Dugan, also known as Annadidathing is a first generation Filipina American artist based in Salem, MA with a BFA from the University of Massachusetts, Lowell. She paints murals, create chalk art, and design digital work that incorporates her illustrations. Her work celebrates her heritage, navigates the complexities of identity as a mixed-race person in the US, and creates space for vulnerable & honest mental health discussion through vibrant colors, storytelling, & folk art inspired work. Her favorite kind of work to create is public art that engages communities & creates healthy dialogue that challenges the viewer to learn, reflect, or act.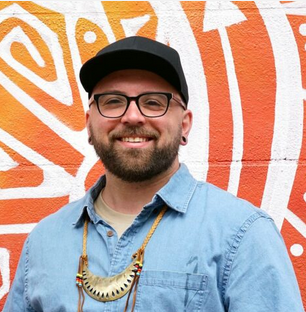 Jacob "Jake" Ginga was born on the outskirts of a widely respected and involved Native American family from Massachusetts. He feels that he is forever occupying the cultural space between his Native Heritage and his traditional American upbringing. His work is primarily a study of visual culture, a representation of himself in that emotionally complicated space. His paintings depict colorful and powerful portraits that are dismantled and pieced together creating artworks that combine cultural pattern work with contemporary design. It's hard to say whether his process brings him closer to his Native Heritage or merely cements him in this place of emotional and visual limbo.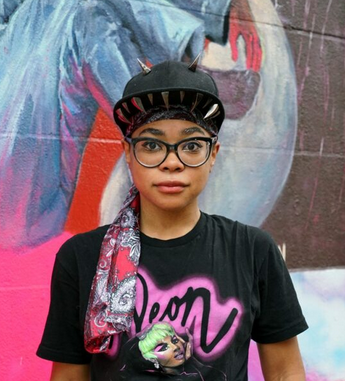 Naijah Nine is a Boston-based visual artist who specializes in portraiture and character design. Subjects of their work range from social justice issues to introspective identity work. They graduated in 2015 with a BFA in illustration from Massachusetts College of Art and Design. Currently Naijah is working on a series of work that deals with a variety of subjects ranging from classism, mental health to identity
PLEASE NOTE: This event will be held online via Zoom.
Registration closes 45 minutes before the program start time.
The link for the event will be sent to all registered participants 30 minutes before program start.