Friends Divided: John Adams and Thomas Jefferson
Pulitzer-winning historian Gordon S. Wood discusses his new book, Friends Divided: John Adams and Thomas Jefferson. Thomas Jefferson and John Adams could scarcely have come from more different worlds, or been more different in temperament. Jefferson, the optimist with enough faith in the innate goodness of his fellow man to be democracy's champion, was an aristocratic Southern slave owner, while Adams, the overachiever from New England's rising middling classes, painfully aware he was no aristocrat, was a skeptic about popular rule and a defender of a more elitist view of government. Their profound differences would lead to a fundamental crisis, in their friendship and in the nation writ large, as they became the figureheads of two entirely new forces, the first American political parties. But late in life, something remarkable happened: these two men were nudged into reconciliation. What started as a grudging trickle of correspondence became a great flood, and a friendship was rekindled, over the course of hundreds of letters.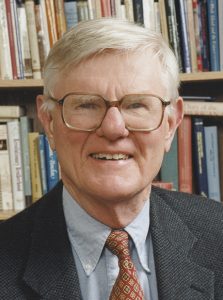 Gordon S. Wood is the Alva O. Way University Professor and professor of history at Brown University. His books have received the Pulitzer, Bancroft and John H. Dunning prizes, as well as a National Book Award nomination and the New York Historical Society Prize in American History. They include Empire of Liberty: A History of the Early Republic, Revolutionary Characters, The Purpose of the Past, The Americanization of Benjamin Franklin, and The Idea of America.