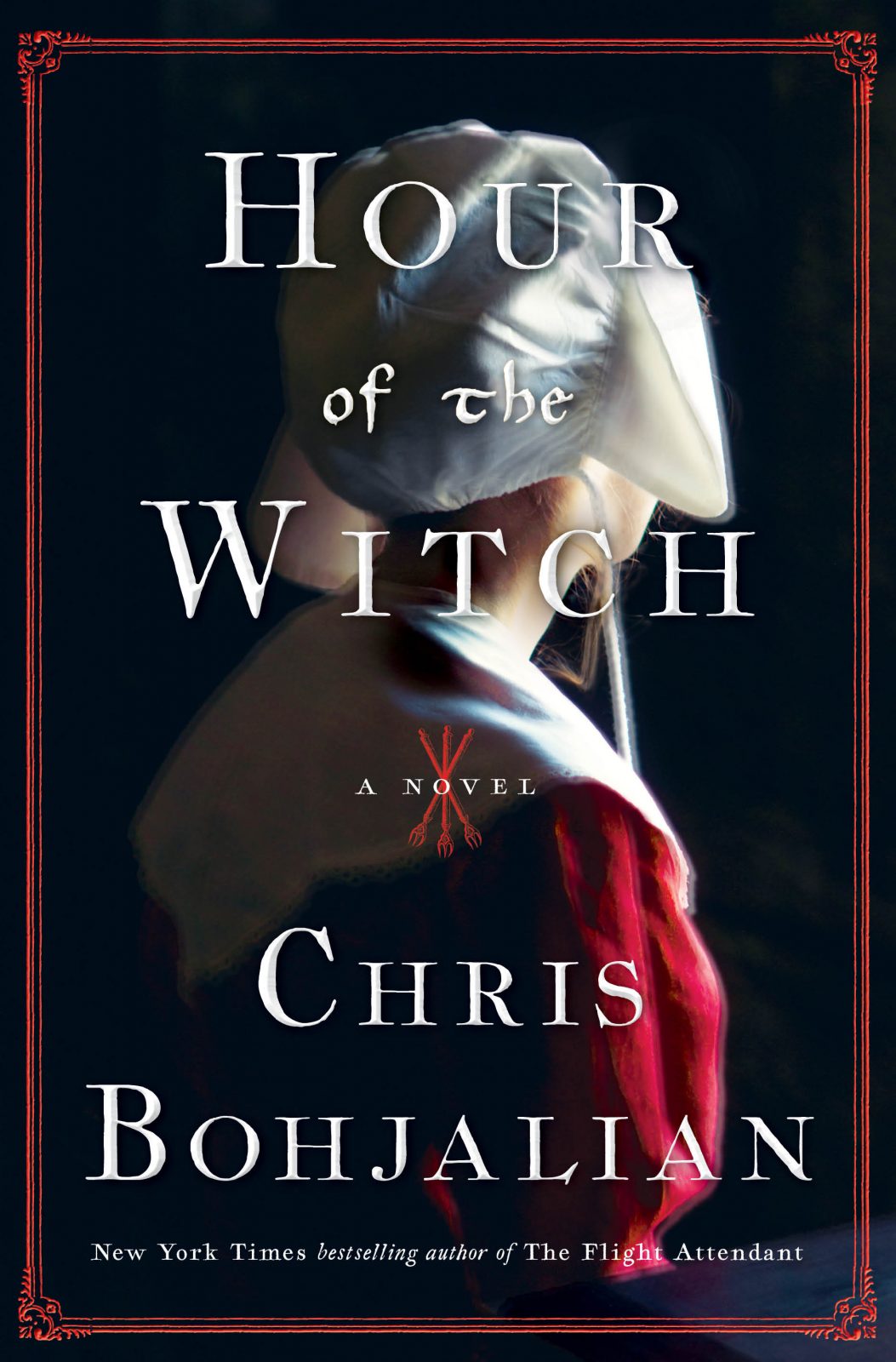 Salem Literary Festival Fundraiser
Bestselling author Chris Bohjalian celebrates the launch of his latest book, Hour of the Witch,  in conversation with bestselling author and pillar of Salem Lit Fest, Brunonia Barry.
A riveting novel of historical suspense, Hour of the Witch (Doubleday; May 4, 2021), is set in 17th-century Boston on the eve of the Salem Witch Trials. This is the twisting story of Mary Deerfield, a young Puritan wife who petitions for divorce from her abusive husband, who ends up on trial for witchcraft. As a harsh winter descends and mass hysteria sweeps the New England coastline, Mary must race against the clock to convince a suspicious town ruled by the Puritanical fist of the Church to save her from her husband, or, more pressingly, the noose.
The novel sees Bohjalian returning to his deep New England roots, including a fascination with the Puritans that began during his undergraduate career at Amherst, as he pored over primary sources dating back to the seventeenth century, from the very divorce petition citing domestic abuse on which the story is based, to early New England court records documenting the history of divorce in the colonies.
Chris Bohjalian is the #1 New York Times best-selling author of 22 books, including The Red Lotus, Midwives, and The Flight Attendant, which is an HBO Max limited series starring Kaley Cuoco. His other books include The Guest Room; Close Your Eyes, Hold Hands; The Sandcastle Girls; Skeletons at the Feast; and The Double Bind. His novels Secrets of Eden, Midwives, and Past the Bleachers were made into movies, and his work has been translated into more than 35 languages. He is also a playwright (Wingspan and Midwives). He lives in Vermont.
Brunonia Barry is the New York Times and international bestselling author of The Lace Reader, The Map of True Places, and The Fifth Petal, which was chosen #1 of Strand Magazine's Top 25 Books of 2017, a Boston Magazine Must, and a Massachusetts Book Awards Must Read. Her work has been translated into more than 30 languages and has been an Amazon Best of the Month and a People Magazine Pick. Barry was the first American author to win the International Women's Fiction Festival's Baccante Award and was a past recipient of Ragdale Artists' Colony's Strnad Invitational Fellowship as well as the winner of New England Book Festival's award for Best Fiction. Her reviews and articles on writing have appeared in The London Times, The Washington Post, and The Huffington Post. Brunonia served as chairperson of the Salem Athenaeum's Writers' Committee, as Executive Director of the Salem Literary Festival, and as a member of Grub Street's Development Committee. She lives in Salem with her husband, Gary Ward, and their dog, Angel.