From Margins to Mainstream: Conservatism in 20th Century America
In recognition of this watershed year in American politics, the Salem Athenaeum 2016 Program Series will explore many of the profound influences on the political process and democracy in America — past, present and future. We are please to continue the series with Drew Darien of Salem State University, who will speak about the history of conservatism in the 20th century.
Conservatism has become such a dominant force in American politics that it is easy to forget how it operated in the shadow of liberalism during much of the 20th Century. Join Professor Darien as he explains how conservatism evolved as a response to Progressivism, the New Deal, and the social movements of the 1960s. He will identify the intellectual roots of American conservatism, as well as the multiple strands that have evolved during the course of the 20th century.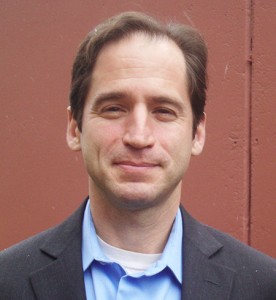 Drew Darien is a Professor of History at Salem State University where he specializes in modern United States History, the History of Policing, and Oral History. Professor Darien completed his Ph.D. in History at New York University. In 2013, he published his first book with Palgrave Macmillan, Becoming New York's Finest, a history of the integration of African Americans and women into the New York City Police Department. His second book, Building the Sacred and the Progressive, was an institutional history of Temple Sinai of Brookline, Massachusetts. He has worked for several archival institutions and museums, including the Clements Historical Archives, the Margaret Sanger Papers, the New York City Transit Authority Archives, and the New York Historical Society where he curated an exhibit on the history of the NYPD. At Salem State he coordinates an oral history program with veterans of the Iraq and Afghanistan wars.