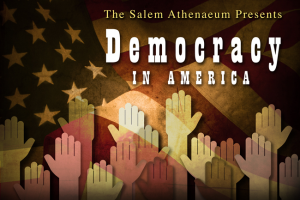 In recognition of this watershed year in American politics, the Salem Athenaeum 2016 Program Series will explore many of the profound influences on the political process and democracy in America — past, present and future. We are honored to announce that the first speaker in this "Democracy in America" series will be renowned lecturer, Richard Parker of Harvard's Kennedy School.
 Still the Chosen People, Still the Promised Land?:
How Religion Keeps Shaping American Politics
"From Plymouth Rock to our tumultuous 2016 presidential race, Americans have been arguing about religion and politics–often entwining them so tightly it's hard to know the difference….
There's not a single story we can tell about America's most important moral and political debates–debates that have cleaved this country repeatedly–that don't have a religious thread running brightly through them.
Why? And what does it mean for American politics today and ahead, in this deeply divided and uncertain country of ours?"                                                    –Richard Parker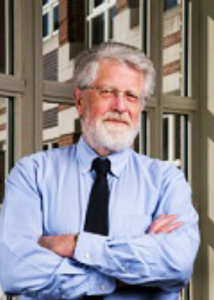 A lecturer in Public Policy and Senior Fellow of the Shorenstein Center at the Kennedy School,
Richard Parker
is an Oxford-trained economist. His career before coming to the Kennedy School in 1993 included journalism (he co-founded
Mother Jones
and
Investigative Reporters & Editors,
and chairs the editorial board of
The Nation
); philanthropy (as executive director of two foundations he donated more than $40 million to social-change groups); social entrepreneurship (he increased Greenpeace  supporters from 2,000 to 600,000 people, helped launch People for the American Way, and raised over $250 million for some 60 non-profits), and political consulting (his clients included Senators Kennedy, Glenn, Cranston, and McGovern). From 2009 to 2011, he was an economic advisor to Greek Prime Minister George Papandreou.
In 2011, he received the Kennedy School's Carballo award for outstanding teaching and in 2007, the ALANA's Teacher of the Year award from the School's students of color.His books include: The Myth of the Middle Class, Mixed Signals: The Future of Global Television, and John Kenneth Galbraith: His Life, His Politics, His Economics.