Special Member Meetup!
Free for members. Limit 12 people.
Meet at 10:00 am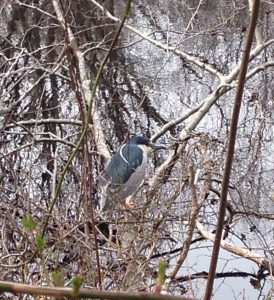 Starts at Devereux Beach, Marblehead
Welcome Spring! The early migrants are arriving and leaves are not out yet. Now is the perfect time to bird watch!
Join us for a guided bird walk. The group will meet in the parking lot of Devereux Beach in Marblehead. Our group leader, Joe McGuire, will go over what we will be looking for at the Marblehead Neck Wildlife Sanctuary (a Mass Audubon Site), review the trail map, shed light on what makes this area ideal to birds, and give a quick summary of things to watch for on the trail. Then he will lead the group to the sanctuary and walk the loop while pointing out birds and vantage points.
Bring binoculars and field guides if you have them. We will have some extras.
Joe McGuire was introduced to birding at a very early age, accompanying his father, grandmother, and great aunt on many nature hikes. Nearly 25 years ago, while canoeing in Maine, a bald eagle flew so close to Joe that he could feel the wind from his wings. He decided it was time to start his own Life List.