When:
January 19, 2022 @ 7:00 pm – 8:15 pm
2022-01-19T19:00:00-05:00
2022-01-19T20:15:00-05:00
Cost:
Suggested donation: $10 members, $15 non-members
A continuation of the Transcendentalist discussion begun by Robert Gross with The Transcendentalists and Their World in December, two historical fiction authors, Kate Blair of The Hawthorne Inheritance and Don Zancanella of Concord, discuss their latest works, both set in Concord in the mid-19th century.
The Hawthorne Inheritance by Kate Dike Blair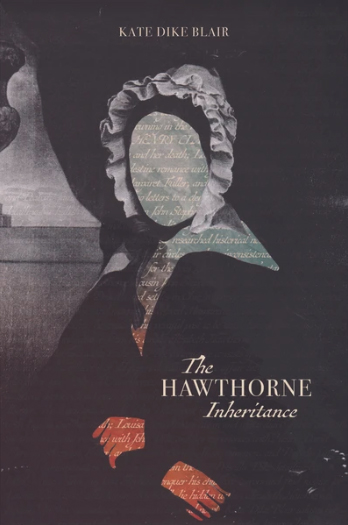 Author Nathaniel Hawthorne's sister Louisa drowns in 1852. But was it really an accident?
In 1830, Nathaniel Hawthorne's cousin John Stephens Dike flees Massachusetts and his abusive stepmother Priscilla and settles in Ohio, where he expands his uncle's successful Grocery Emporium and marries his beloved Margaretta. Haunted only by occasional debilitating headaches, he considers his painful past to be safely behind him, until in 1883 an unexpected inheritance from his cousin Elizabeth Hawthorne brings his nightmarish boyhood again to the fore.
The inheritance consists of a crate of shabby furniture and a collection of old papers detailing the love affair between John Stephen's late father John Dike and Hawthorne's younger sister, Louisa. The documents include: John Dike's post mortum treatiss regarding his affair with Louisa and her death; Louisa's warm and witty diary entries celebrating the clandestine romance with John Dike and her experiences with Henry David Thoreau, Margaret Fuller, and the Hawthorne, Alcott, Emerson, and Peabody families; and damning letters to a clergyman from the late Priscilla Dike detailing her hellish revenge. In this meticulously researched historical novel, Kate Dike Blair salutes her Hawthorne cousins and their circles.
Kate Dike Blair grew up in The Vermont Book Shop in Middlebury, VT. She fondly remembers hiding under the best-sellers table and guessing customers' identities by their shoes; spending Sunday mornings reading Little Women while her father, processed special orders (no Internet!), and lunching with Robert Frost. She graduated from Boston University with a B.A. in English Literature in 1975 and clerked in Boston book shops before earning her Certificate of Medical Assisting in 1979. Specializing in occupational health, she created with two partners the company Health Research Associates. When her father died in 2009, she discovered in his effects his research regarding their Hawthorne and Dike ancestors and the Henry Clay steamship disaster. While her father focused on straightforward history, she envisioned a complicated love story, and her quest for cousin Louisa Hawthorne's true fate began.
Summer has come to New England and Henry David Thoreau and his brother John are in love with the same girl. Reclusive writer Nathaniel Hawthorne is courting Sophia Peabody of the remarkable Peabody family of Boston. The brilliant Margaret Fuller becomes a houseguest of the equally brilliant but married Ralph Waldo Emerson and finds herself engaged in a passionate affair of the mind and heart.
Today they are icons of American literature but in Concord they were young and in love.
Don Zancanella has won the John S. Simmons/Iowa Short Fiction Award and an O.Henry Prize. One of his stories was cited as a distinguished story of the year in the 2019 Best American Short Stories, and another has been nominated for the 2021 Pushcart Prizes. He has published widely in literary magazines. Born in Laramie, Wyoming, he has lived in Virginia, Colorado, Missouri, and New Mexico, where he taught at the University of New Mexico. He studied with John Edgar Wideman, Thoreau and Emerson scholar Robert D. Richardson, and John Williams. He now lives in Boise, Idaho, with his wife and their rescue dogs.
PLEASE NOTE:
The event will be on Zoom. Event link is sent 30 minutes before program start.