When:
November 6, 2015 @ 7:30 pm – 10:30 pm
2015-11-06T19:30:00-05:00
2015-11-06T22:30:00-05:00
On occasional First Fridays, the Night Owls will convene. We invite you to bring games to share, a topic to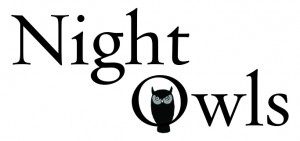 discuss, or to just show up and join the fun.
It'll be a hoot!
This month's theme is: Night and Day.
The shifting of the seasons is no longer subtle…
Let's prepare for the long night ahead!
Bring something to share.
Dress as you wish.
Arrive and depart as you like.