When:
September 20, 2019 – September 22, 2019
all-day
2019-09-20T00:00:00-04:00
2019-09-23T00:00:00-04:00
Celebrate reading and writing with us at the 10th Salem Lit Fest!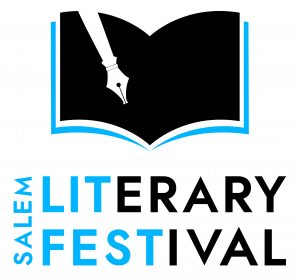 2019 Salem Literary Festival runs September 20, 21 & 22
Opening 
Keynote Speaker on 9/20: Whitney Scharer, author of The Age of Light.
Keynote Speaker on 9/21: Hank Phillippi Ryan award-winning author of The Murder List.
General admission to author readings and family programming and activities is free and open to the public. Reserved seating is available to Individual Patrons and Corporate Sponsors.
More information at our website: http://salemlitfest.org/