Whaling was the first American industry to exhibit any diversity, and the proportion of men of color people who participated was amazingly high. A man got to be captain not because he was white or well connected, but because he knew how to kill a whale. Along the way he would also learn navigation and how to read and write. Whaling presented a tantalizing alternative to mainland life. Working with archival records at whaling museums, in libraries, from private archives and studying hundreds of books and thesis, author and historian Skip Finley culls the best stories from the lives of over 50 whaling captains of color to share the story of America's First Meritocracy.
Skip Finley is a retired broadcaster who has written for, been featured, or quoted in most media industry trade publications. A well-known executive and station owner, he served as Vice Chairman of the National Association of Broadcasters and Chairman of the Radio Advertising Bureau. Skip's career in media since 1971 included responsibility for 44 radio stations (5 that he owned) encompassing 18 markets.
Having attempted to retire since age 50, Skip keeps returning to communications, currently as Director of Sales and Marketing for the Vineyard Gazette Media Group on Martha's Vineyard, where he has summered since 1955 and lived since 1999, when he decided to become a writer.
Skip has written articles for the Vineyard Gazette, Martha's Vineyard Magazine, the Provincetown Banner, the Martha's Vineyard Museum publications, The Intelligencer, MVM Quarterly, and Sea History Magazine, among others.
His book, Whaling Captains of Color – America's First Meritocracy is available now, published by the Naval Institute Press.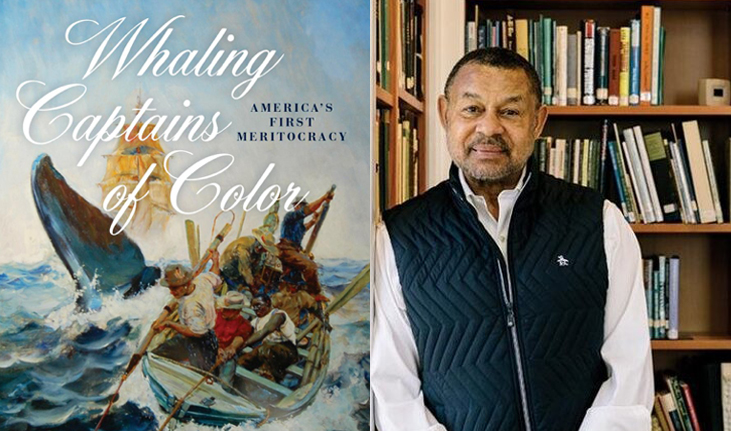 PLEASE NOTE: This event will be held online via Zoom.
Registration closes 45 minutes prior to the program start time.
The link for the event will be sent to all registered participants 20 minutes prior to program start time.