This is the revised rain date for July 11 storytelling event.

An Evening of Stories about Citizenship, Community, and Belonging
Come hear several local citizens tell true stories, live, without notes, in the lovely Athenaeum garden!
Speakers include B.A. Cornell, Susan Demarest, Rosemie Leyre, Kali Lightfoot, Joe McGurn, and Paul Tucker. Hosted by J.D. Scrimgeour. Fact checkers not included.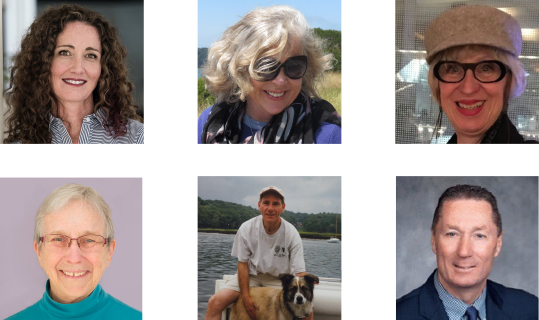 Beth Anne Cooke-Cornell is a recently-retired college professor, small business owner, mother, and writer from Salem, MA.
Susan Demarest, whose poems and creative non-fiction have appeared in Hawaii Review, Tar River Poetry, Antiques and Collectibles, Ibbettson Street, Medical Literary Messenger, Tell, Molecule:Tiny Lit, Hole in the Head Review, Red Skies Anthology and other publications, is an educator who lives in Salem, MA.
Rosemie Leyre is a world citizen with both Belgian and American nationalities; a retired mathematician and a risk taker who loves people. She is now writing her adventures and travels in American English.
Kali Lightfoot grew up in Michigan, daughter of the Director of Athletics at Western Michigan University, she has a Master's Degree in Physical Education (the family business) from the University of Washington, but spent most of her career in New England managing educational travel and lifelong learning programs for older adults. She now has an MFA in Writing, and published a book of poems this year.
Joe McGurn lives in the Greater Boston area. He enjoys long hikes in the woods, reading, writing, public speaking, and photography. Joe is a proud alumnus of Salem State University's graduate school, and he continues to be inspired by the skilled and creative professors who pushed him, kicking, and screaming, to become a better writer and storyteller.
Representative Paul Tucker has served the general public and the Commonwealth for over 30 years with a distinguished career as a police officer, a Police Chief, and later the State Representative in the city of Salem. During his service as a law enforcement officer, Representative Tucker, held leadership positions on the executive board of the Massachusetts Major City Chiefs Association and the North Eastern Massachusetts Law Enforcement Council. Representative Tucker utilized his expertise as a former police Chief, in his service in the House of Representatives and was able to successfully help reform fentanyl and carfentanil trafficking laws. Additionally, Representative Tucker championed the rights and protections for transgendered individuals and has advocated for police education and training reforms.