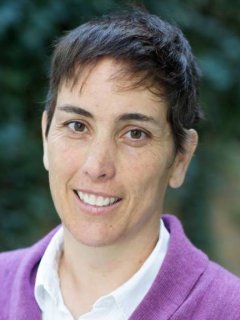 Prize-winning historian Wendy Warren shares a glimpse of her current research that is not yet published — a historical overview of prisons in seventeenth- and eighteenth-century North America, describing both the lived experience of imprisonment in the colonial period and its use by colonial authorities. Colonial prisons have been largely erased in scholarship on American prisons, which usually begins with the birth of the penitentiary in post-Revolutionary America. The talk will complicate that scholarship and offer a new origins story for the modern carceral system.
Wendy Warren, Associate Professor of History at Princeton, specializes in the history of colonial North America and the early modern Atlantic World. Her first book, New England Bound: Slavery and Colonization in Early America (2016), won the Organization of American Historians' 2017 Merle Curti Social History Prize and was a Finalist for the 2017 Pulitzer Prize, among other notable nominations. She has also published in the Journal of American History, the William and Mary Quarterly, and Slavery and Abolition. She is currently writing The Carceral Colony, an exploration of the role of prisons in the colonization of seventeenth- and eighteenth-century North America.
PLEASE NOTE:
The event will be on Zoom. Event link is sent 30 minutes before program start.
This event WILL NOT BE RECORDED. Please join us on the 17th!