The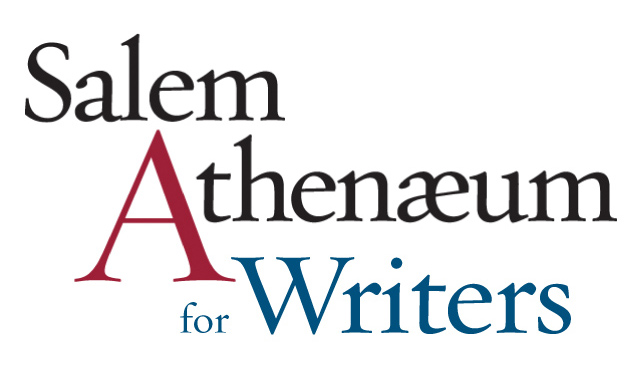 year 2020 has been challenging for everyone, but especially for creatives, who have often found themselves fighting an uphill battle. For some writers the year came with a burst of inspiration for new projects, while others were weighed down, distracted by current events. November, National Novel Writing Month (NaNoWriMo), has become a focal point for writers, either to finish an existing project or to get back on the proverbial bicycle and jumpstart a languishing project.
We've gathered a number of area writers to talk about how this year has affected their workflow and what they're doing to stay focused and get their projects over the finish line. Whether you're looking for inspiration to get past the final weeks of NaNoWriMo or fighting off year-long writer's block, there's something for everyone in this online session.
Meet the Authors
Jack Badelaire first began writing online in 2005, moderating a message board dedicated to Men's Adventure paperbacks of the '60s through the '80s. He created The Post Modern Pulp blog in 2007 and the fantasy, science-fiction, and wargaming blog Tankards & Broadswords in 2008. In 2011, Badelaire published his first fictional work, the horror short story "Rivalry", through Amazon's Kindle Direct Publishing. In 2012, he published his first novel, Killer Instincts, followed shortly thereafter by Operation Arrowhead, the first in his successful WW2 British Commando series. Badelaire has since written seven other novels, three novellas, and multiple short stories, mostly in the field of historical adventure fiction. For the last several years, Badelaire has taught part-time through a local adult and community education program. There, he focuses on teaching blogging and self-publishing, with the goal of helping new authors navigate through the process of digital and print-on-demand book production and distribution.
E.E. Holmes is a best-selling indie author of YA literature, including the The Gateway Trilogy, The Gateway Trackers, and The Riftmagic Saga series. Her books have won awards from Chanticleer Book Reviews and Media, and also the Independent Publishers Book Awards. When not writing, she can be found indulging her passions for theatre, outdated British television, and being ordered around by her two children. She lives in central MA with her husband, kids, and a small but surprisingly loud dog. You can find more about her and her work at eeholmes.com.
Jennifer Martelli
is the author of
My Tarantella
(Bordighera Press), awarded an Honorable Mention from the Italian-American Studies Association, selected as a 2019 "Must Read" by the Massachusetts Center for the Book, and named as a finalist for the Housatonic Book Award. Her chapbook,
After Bird
, was the winner of the Grey Book Press open reading, 2016. Her work has appeared in
Verse Daily, Iron Horse Review
(winner, Photo Finish contest),
The Sycamore Review,
and
Poetry
. Jennifer Martelli has twice received grants from the Massachusetts Cultural Council for her poetry. She is co-poetry editor for
Mom Egg Review
and co-curates the Italian-American Writers Series.
Matt Phillion is based in Salem, Massachusetts. Matthew is the author of The Indestructibles YA superhero novel series, its spinoff Echo and the Sea, and the Dungeon Crawlers fantasy novellas. A former filmmaker, Phillion wrote and directed the award-winning independent film Certainly Never and lead writer for the opioid awareness stage play Stories of Substance, produced in collaboration between the Salem Athenaeum and the YMCA of the North Shore.
Susan Zalkind is an independent journalist and writer based in Boston, Massachusetts. She covers courts and crime, breaks news and writes investigative features. Her reporting for This American Life and Boston magazine on an unsolved triple murder and FBI shooting was hailed as "blistering" by Rachel Maddow, and listed as one of the best stories of the year by Longform.org and Longreads. Her in-depth, high–profile trial coverage includes United States v. Dzhokhar Tsarnaev, State of NH v. Owen Labrie, Commonwealth of MA v. Michelle Carter, and Commonwealth of MA v. Michael McCarthy. She is a New England correspondent for The Guardian, The Daily Beast, and VICE. She has appeared on CNN, NBC, MSNBC, BBC, and is a regular guest on NECN's The Take.