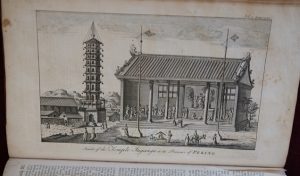 Conservation
The Athenaeum inaugurated a strategic program in 2012 to conserve books in the historical collections.  Each year approximately 20 volumes are selected and presented at Conservation Night where members and friends pledge their support to fund the required work.  The work is completed by professional conservators and the renewed volumes are revealed to the sponsors and the public at the following year's Conservation Night.
To sponsor volumes, or for more information, contact:
Jean Marie Procious
337 Essex Street
Salem, Massachusetts 01970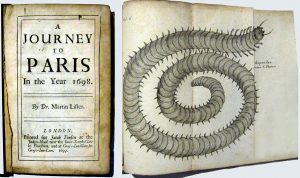 Adopt-a-Book or Bust 2020
We are grateful to everyone who attended the annual conservation event and to wonderful guest presenters, Kayla Malouin-Fletcher and Lisa Benson of the Caproni Collection. We also wish to extend a hearty thank you to the sponsors who have pledged to adopt 2020 conservation candidates!
For a complete list of the items offered for conservation for 2020 Adopt-a -Book or Bust, please click here.
The candidates still in need are listed on this web page in the column to the right.
Adopt-a-Book 2020 items that still need help and the amounts remaining to complete their funding.
(Current as of 1/28/20. Please call 978.744.2540 for an updated list.)
Sir John Chardin
Travels to Persia and the East-Indies
$260 or two shares of $130
Governor Arthur Phillip
Voyage to Botany Bay
$165
Isaiah Thomas
The History of Printing in America, 2 volumes
$400 or two shares of $200
Harriet V. Cheney
A Peep at the Pilgrims, 2 volumes
$420 or two shares of $210
Martin Lister
A Journey to Paris in the Year 1698
$140
John Wilkins
Universal Philosophical Language
$630 or three shares of $210
Joseph Ames
Typographical Antiquities
$420 or three shares of $140
Interested sponsors may contribute the full price of restoration or a share. Contributions in any amount are gratefully accepted and go toward the books most in need. All donations are tax deductible.