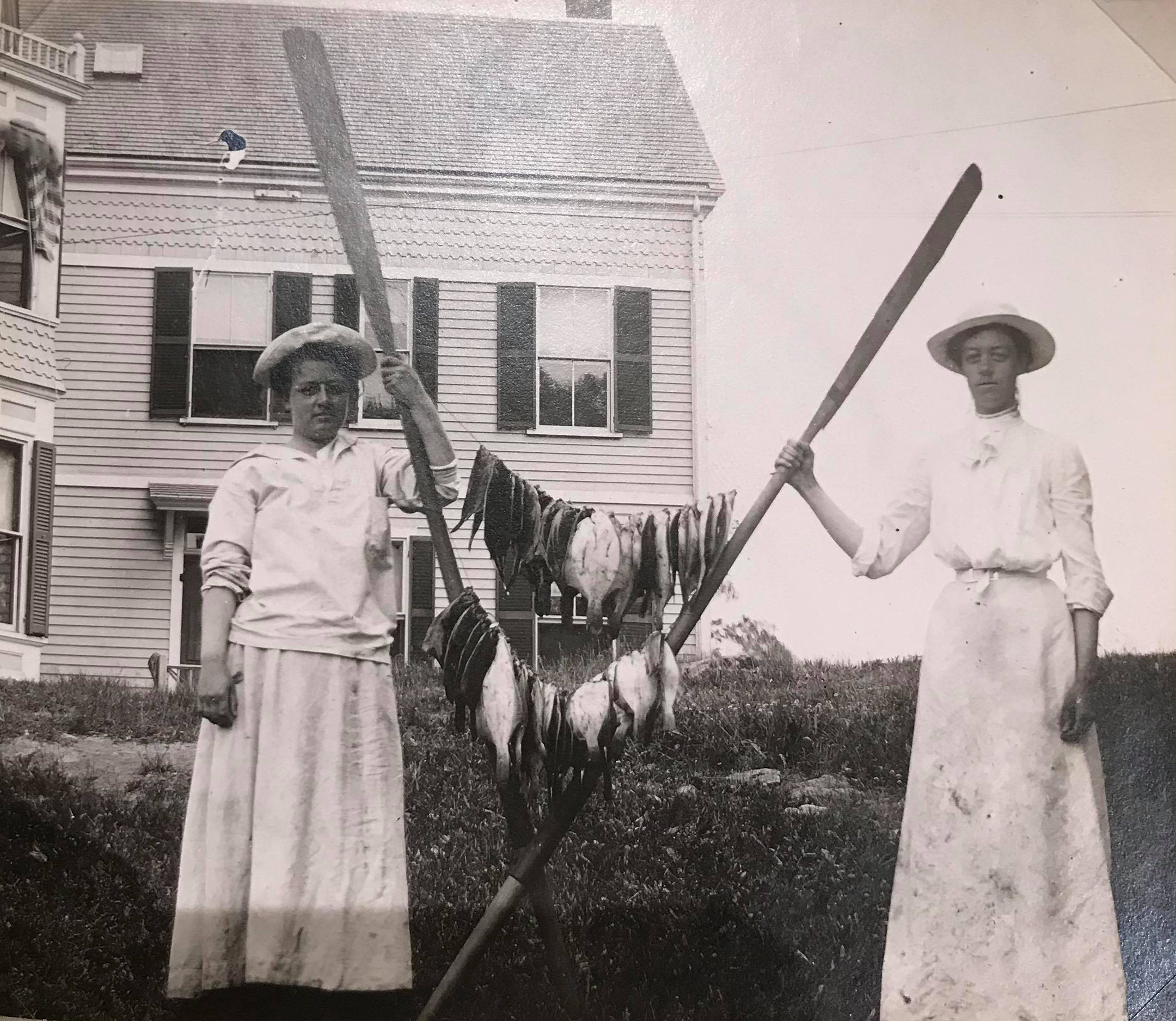 A Salem Ancestry Days Event!
Please join us for a moderated Zoom show with special guests Maureen Taylor, The Photo Detective, and James McAllister the official Historian of Salem.
Do you have a box of family photographs, or a family photo album that contains unidentified family photographs, and want to put names to faces, and learn the secrets and stories of the photographs?  Then this is the show for you.
Maureen and Jim will focus their discussion on unlocking the secrets and stories of family photographs that will have been submitted ahead of time from Zoom attendees like you.
Maureen, a photo identification expert and genealogist will show you how to study the clues in your old family photos to put names to faces, and using clothing, accessories, and hairstyles date the images. Jim will tell anecdotal stories of the Salem families captured in the photographs.
Historian, photographer, author, teacher, and tour guide, Jim McAllister, the official historian of Salem, founded Derby Square Tours in 1983. He has lectured extensively about the history of Salem and Boston's North Shore and has served as an historic consultant to the City of Salem, the Hawthorne Hotel, the Peabody Essex Museum, and a host of other local organizations and institutions. He has appeared on the History Channel, the Travel Channel, HGTV, and many other television channels. His radio appearances include "All Things Considered" on NPR.
Maureen Taylor is the author of The Family Photo Detective (Family Tree Books, 2012) and The Last Muster series (Kent State University Press, 2010).  She received her B.A. and M.A. in history from Rhode Island College and currently resides in Providence. A genealogist, author and speaker, she discovered a portrait which she believes to be the first American family photo, and The Wall Street Journal named her the "nation's foremost historical photo detective." She formerly worked at the Rhode Island Historical Society, The New England Historic Genealogical Society, and Houghton Mifflin.
Program hosted and presented by the Salem Historical Society, the Salem Athenaeum, Harmony Grove Cemetery & the Bowditch Institute.